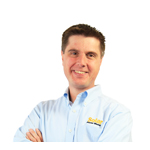 Greentech Media's Solar Summit, which I attended two weeks ago, offered the most sobering view of the industry I could imagine.
For those of you who follow me on Twitter, you got a pretty good idea of what the attendees — all high-level solar-industry leaders whose words carry great weight (and should) — were saying. And if all your understanding of the industry was based on this Summit, you'd think the industry would be dead in six months.
Which defies the facts on the ground as we know them.
After all (Assistant Editor Steven Bushong is screaming at his computer screen right now, wondering how many more times I'm going to remind people of this), the U.S. solar industry grew 76% in 2012 and shows few signs of slowing down this year, at least on the residential and commercial side.
On top of that, the consolidation of companies I've been calling for since last year is finally beginning to take hold. In the two weeks immediately preceding the Summit, Advanced Energy purchased REFUsol, and ABB acquired Power-One, beginning a much-needed consolidation of companies. Now if we can get the panel manufacturers to maximize synergies and unite, we will really see the industry take off.
Shayle Kann, Greentech Media's all-star analyst (whose predictions I'd take to the bank), says that in 2010, there were 345 module manufacturers worldwide. In 2011, that number dropped to 312, and in 2012 there were 247.
By the end of 2013, Kann predicts there will be 145, and by 2014 there will be a mere 93 module manufacturers left.
As Paula Mints of SPV Market Research has said (and I've heard echoed by module manufacturer insiders), the glut of modules is keeping panel prices artificially low and is preventing existing companies from making any profits. This is not a sustainable trend. Once this consolidation ends (and it will eventually), those prices will by necessity tick up, providing companies with the means to survive, prosper and innovate.
Jonathan Pickering, vice president of global business development and marketing at China Sunergy (CSun), told the audience that China will let many of its module manufacturers go bankrupt because even they realize there are too many manufacturers on the market.
Believe it or not, that's fantastic news.
Despite solar's long history, it is still young in comparative terms. We had a gold-rush mentality in the early part of the century, and we're still feeling the hangover effects to this day.
Every industry goes through a consolidation period (the automotive industry went through it after Henry Ford revolutionized the industry, the steel industry has experienced it — and they have much longer histories than we do). After it's over, the strongest among the companies will thrive and solidify the gains this industry has made. They will expand the market and provide the impetus to make solar a significant (dare I say dominant?) part of the U.S. energy mix.
Even Kann foresees big things ahead. He believes 2013 will be the last "down" year for that industry and that 2014 will be another boom year. In 2016, he predicts we will install 9 GW of solar (by comparison, we installed 3.3 GW last year). That number could be revised upward considerably if the industry and utilities can work together to figure out rate structures (another hot topic at the Summit).
That's why I can't figure out why there was so much hand wringing. It's hard to look at Kann's own predictions and see anything but clear skies ahead. If we keep grinding and the market consolidates sooner rather than later, the solar industry will not only survive, but it will only get stronger.
So don't be somber. Keep smiling, solar — our best days lie ahead of us.