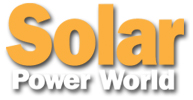 Solar Power World is the premier media outlet for the U.S. solar market and has the largest solar installer, contractor and developer audience in the industry. Since 2011, Solar Power World has helped U.S. solar contractors — including installers, developers and EPCs in all markets — grow their businesses and do their jobs better.
Solar Power World produces daily online news content, weekly e-newsletters, bimonthly print issues, regular webinars, podcasts, videos and social media. Solar Power World publishes the annual Top Solar Contractors list, the most recognized listing of solar companies in the United States.
Solar Power World (SPW) is a brand of WTWH Media LLC, headquartered in Cleveland, Ohio.
---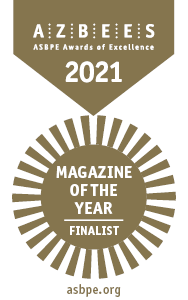 See a full list of the awards and recognitions Solar Power World has received here. 
---
Contributing to SPW
To read about how solar suppliers, service providers, contractors and manufacturers can contribute editorial to Solar Power World, please click here.
---
Meet our Team
Kelly Pickerel, Editor in Chief
kpickerel@wtwhmedia.com
216-860-5259 / @SolarKellyP
Kelly has been involved with publishing in the solar industry since 2011. She joined the Solar Power World staff in 2014, and her areas of focus include solar panel manufacturing, energy storage and the development of Solar Power World's annual Top Solar Contractors list. Kelly graduated from Kent State University with a degree in magazine journalism and lives in Cleveland, Ohio.
Kelsey Misbrener, Managing Editor
kmisbrener@wtwhmedia.com
216-310-0166 / @SolarKelseyM
Kelsey has been with Solar Power World for almost seven years. She covers solar policy, inverters and smart homes for SPW. Kelsey is the host of the Contractor's Corner podcast and publishes a monthly update on important solar policy news. She graduated from Kent State University with a degree in magazine journalism and is thrilled to write about renewable energy for a living.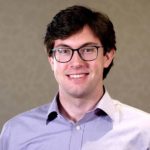 Billy Ludt, Senior Editor
bludt@wtwhmedia.com
216-990-3055 / @SolarBillyL
Billy recently marked his fourth year at Solar Power World. He got his start in newspaper reporting before joining SPW, where he currently covers the mounting market, business issues and installation topics. He also writes project case studies and produces sponsored podcasts called Solar Spotlights. Billy graduated from Youngstown State University with a degree in journalism and lives in Pittsburgh, Pennsylvania.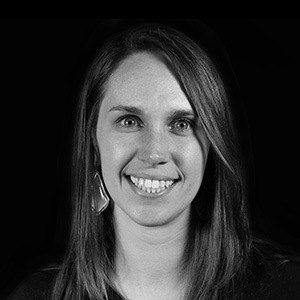 Courtney Nagle, VP of Business Development, Renewable Energy Publisher
440-523-1685
Courtney Nagle serves as Senior Vice President at WTWH Media, where she is responsible for strategic planning of the industrial division. Courtney joined the company in 2012 and holds a B.A from Bowling Green State University. She lives in Austin, TX with her husband and two kids. She can be reached at cnagle@wtwhmedia.com.
For a full company directory, please visit the contact page for our parent company WTWH Media.