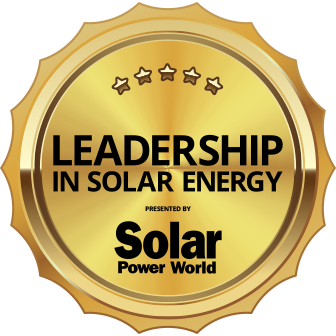 K2 Systems, LLC is dedicated to advancing solar energy installations by offering cutting edge mounting systems for solar technology. K2 Systems, formerly known as Everest Solar Systems, continues to improve its broad portfolio of industry leading mounting solutions for residential, commercial, and utility scale solar deployments.
The mission of K2 Systems is to offer innovative mounting solutions backed by world class quality, engineering and customer support. Based in Oceanside, California, the company will support North America's long-term market development with a broad set of capabilities including local product development, sales, applications, project services, manufacturing and sourcing operations.
K2 Systems supports PV systems around the world
As solar racking specialists, we focus on developing and optimizing innovative mounting systems, while always keeping our feet on the ground. Through constant exchange with our customers, we offer practical, long lasting and secure solutions.
We know that PV installers are fully committed to driving the energy transition forward. But they are also confronted with a multitude of complex problems. K2 Systems ensures that you can concentrate on your main tasks. As rooftop specialists, we offer highly functional products for roofs around the world – and support our installation partners competently, quickly and reliably
We invest in research and development in order to construct sustainable, economical mounting systems for roofs globally. All K2 systems are developed in Germany, Mexico, and US and are constantly tested according to strict performance criteria. The mounting systems are supported by our digital tools. With K2 Base, we provide a comprehensive foundation for planning
We all have a responsibility to preserve the Earth as a livable planet for future generations. K2 Systems has the know-how, the power, and the team to decisively advance the energy transition with the help of solar power. And above all: we have the will to tackle things today – and not put them off until tomorrow.
We have a colorful and creative collection of many talented people from all over the world: with different cultural backgrounds, different experiences, and different areas of expertise. But we share a common goal: we want to bring momentum to the energy transition. We work hard to achieve this goal, but we also enjoy our work. We work with a smile, because we simply like what we do