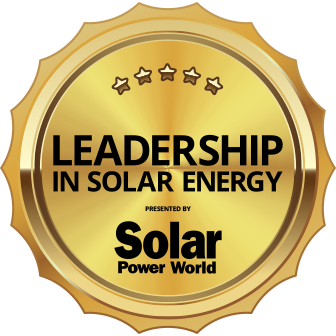 BAJA CONSTRUCTION | is headquartered in Martinez, California. It's from here that Founder and CEO, Bob Hayworth oversees operations that span across the country, and abroad. [The corporation also has satellite offi ces in Nevada, Southern California and Arizona.]
Today, Baja Construction is a vertically integrated company! With its trademark Solar Support Systems™ product line of structures branded under baja Construction, baja Carports, and baja RV and Boat Storage, the company is recognized nationwide for its strong presence in custom solar design-build carports and covered RV and boat storage. With over 500 MW PVs successfully installed, baja is a nationally recognized name brand and is gaining momentum internationally.
What sets baja apart in the industry are its in-house designers, engineers, diligent project managers, and construction crews. baja is a one-stop carport/canopy shop. They provide customers with oneon-one customized site plans that they pre-fabricate and install to steel structures. baja's steel canopy products meet the criteria of developers, architects, contractors, and end user's specifications.
THE MISSION OF BAJA CONSTRUCTION | To provide the highest quality construction services and products to all project shareholders including municipalities, agencies, developers, designers, and contractors. We help clients achieve their project goals with creative, cost-e client and custom solutions from inception to completion.
Merging Cost Efficiency with Solar Optimization.
Baja Construction specializes in designing, engineering, supplying, and installing hightensile cold form steel and structural steel Solar Support Systems™. We customize your solar project to provide a high quality, cost effective structure, tailored to optimize specifi c structural objectives for commercial, municipal, and multihousing family developments. These projects include, Solar Carports, Ground-Mounts, Covered RV & Boat Storage, and Solar/EV Charging Stations.
After 40 years in the solar carport business, baja Construction has streamlined the "Design to project execution" process, leading the solar carport industry and providing invaluable support to our clients nationwide.