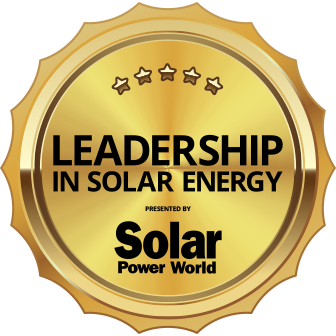 A partnership with Terrasmart results in a trusted, consultative advisor both now and over the long-term. Our combined resources, scale, products and services allows us to deliver what our customers expect: a partner that can execute your projects with the best possible returns, fast. And because of our history, footprint and scale, Terrasmart anticipates what is coming next. As the industry's only company to offer both a driven pile and ground screw foundation solution, Terrasmart offers a unique advantage to support both fixed tilt and tracker applications. With Terrasmart as your partner, you'll have access to a full suite of products and services supporting projects of any size – all delivered with the personal touch and expertise that have made us someone you trust.
Our integrated solar journey offers powerful ROI though each project phase dependent upon our customers' project needs. We begin with the intelligent project optimization software to help guide asset owners and developers at the start of a project and then can customize our racking and eBOS solutions across portfolios that are in different geographical locations. We value-engineer each project to reach its performance goals. Integrating products, processes and people in a holistic project experience is how Terrasmart delivers unique value for its customers and is what sets us apart as an industry leader.
Terrasmart – creating powerful connections for all
Terrasmart is a leading provider of solar racking technologies, electrical balanceof-system products, installation services, and project optimization software – SIFT. Serving the commercial and utility sectors across North America, Terrasmart integrates products and solutions across the PV lifecycle to minimize risks and maximize returns. With over 19 GW's of solar deployed across 4600 PV systems, Terrasmart creates unique value for more profitable solar anywhere. Terrasmart's mission is to power its people, partners and the world forward. Through forging powerful connections and engineered solutions, Terrasmart is creating advantages that will deliver stronger outcomes for its customers' projects and portfolios.