8750 Walker Rd
Colorado Springs, Colorado 80908
Phone: (888) 825-3432
Fax: (719) 495-0045
https://www.s-5.com/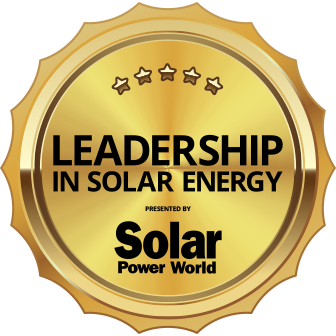 Endorsements from every major metal roof manufacturer, extensive load-testing and 3.6 GW of engineered PV installations prove S-5!'s durability and explain its use in critical applications like fall restraint and snow retention. S-5!'s commitment to excellence is evidenced by industry leadership in ASTM, ASCE, SEIA, MBMA, NRCA, MCA and CSI.
Principals of S-5! have won lifetime memberships with trade groups and numerous industry awards for their contributions, including 100+ technical writings, training curricula and standards development. Their research, lectures and papers have been translated into eight languages and won esteemed recognition from ASTM, MCA UWMadison and CSI.
As PV industry advocates, S-5! team members chair the SEIA Mounting Systems Mfg Committee and MBMA/UL Non-Combustibles Working Group, improving metal roof/PV construction codes and standards. They serve on 6 UL 1703/UL 2703 task groups and the Standard Technical Panel. S-5! has worked extensively with other countries such as Australia (Univ Adelaide), Germany (Univ KIT, DIBt), and the UK (MCS 012 Mounting Mfrs). They have also worked with CEIR/NRCA, and AHJ's such as DSA, LA Co/ City, and Miami Dade to educate users on the marriage of PV to metal roofing while preserving roof integrity.
When track record, installation ease, product integrity, economic value and true technical competence are the objectives, S-5! offers metal roof attachments The Right Way!®– for any metal roof, every time.
S-5!®: Solar PV Mounting Solutions for Metal Roofs
In 1992, S-5! invented the very market space of manufactured roof attachment solutions. S-5!'s clamps and brackets are engineered for a variety of applications, including residential and commercial solar installations on exposed-fastened and standing seam metal roofing.
The company has a portfolio of more than 3.6 GigaWatts of rooftop solar arrays, including many Fed-Ex and Walmart buildings; 700 Costco stores in eight countries; international airports; and corporate headquarters for Google, IBM, NATO, NREL and Apple. S-5! technologies are also affordable for domestic applications with more than 15,000 such solar installations in 50 countries.