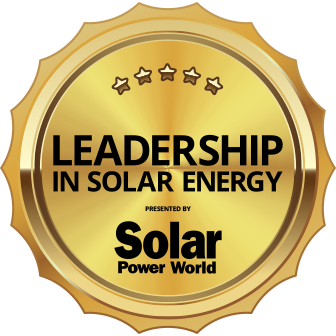 Solutions that are Straight to the Point
QuickBOLT has always believed solar mounting should be easier for the industry. What have they done to make that happen? They have been changing the game for 10 years with their innovative line of mounting solutions. In that time, they have created an impressive catalog to supply the widest range of solar roof mounts in North America. From their patented BoltSeal® and Microflashing® products, to the custom production services they offer, they have been working with solar installers to make solar installations easier than ever before. Their experienced team is available Monday through Friday from 7am to 5pm PST to answer any questions you may have. Check www.quickbolt.com to find a salesman near you.
Commitment to Solar Installers
QuickBOLT solar solutions are designed with installers in mind. Solutions that solve real-world problems and help installers save time and money. QuickBOLT has focused on offering straight-forward solutions since they entered the industry over a decade ago.
Installers have been putting QuickBOLTs on roofs for the past 10 years, and with ZERO reported leaks in that time. Skip the chemical sealants for their Intertek lab and field tested BoltSeal® solution.
Don't ever worry about losing business because your solutions are high-maintenance, because QuickBOLT is dedicated to designing products for installers that are easy to use, help cut costs, and deliver quality.
Every year since then they have demonstrated their commitment to installers by releasing new or updated products that provide benefits every day. The newest innovation is the QB2 and the apex of their BoltSeal® technology that seals mounts at the point of penetration.