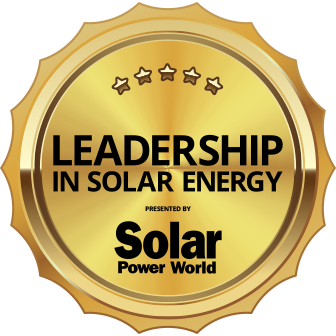 Leading Innovator of Solar Carport Solutions
Award-winning carport racking company, Quest Renewables, is regularly recognized for its innovative carport products and projects by Solar Power World and throughout the solar industry.
Quest's team is comprised of solar industry veterans and thought leaders, and its QuadPod™ solar canopies lead the industry in delivering the lowest total installed system cost, while delivering larger project sizes than traditional solar carports.
Quest's solar canopies reduce overall project costs, increase installation speeds, and offer safer construction. Quest has developed projects across the US, while maintaining the highest standards of quality. All system components are manufactured in the USA.
Lower project costs
Quest Renewables solar canopies allow solar developers and EPCs to develop projects with better profitability. QuadPod solar canopies allow for the placement of more panels on any given site, increasing the overall energy output. During construction, Quest systems require half of the foundations and half of the labor time of traditional systems. Quest works with developers and EPCs to leverage local construction teams to reduce overhead and further improve project returns.
Faster installation
Quest Renewables' QuadPod solar canopies enable rapid installation with a repeatable, straight-forward construction deployment process. QuadPod solar canopies require fewer foundations, and ninety percent of the construction activity takes place on the ground, significantly increasing the speed of project completion. During the on the ground assembly of the canopies, inverters and panels are mounted, and wiring and lighting is completed. The final step in the construction process is lifting the system by crane for final attachment to the foundations.
Safer construction
With over ninety percent of construction taking place on the ground, the construction team is more efficient. The overhead work is minimized, and worksite safety is optimized. Quest Renewables' commitment to improving the total installation process results in more satisfied contractors, developers, and property owners.