4550 W Watkins St.
Phoenix, AZ 85043
Phone: 602-352-2700
omcosolar.com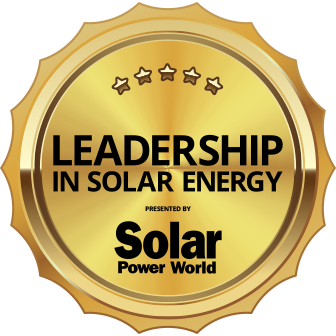 OMCO Solar believes in accepting accountability for all aspects of our work and continuing to demonstrate responsibility to the solar industry through our customer service, sales, engineering and manufacturing. We lead by example, working to meet and surpass the unique challenges and requirements of each project. We're willing to take the hard road every time if necessary to ensure the end project satisfies both the client and our partners. We pride ourselves on our honest, upfront communication, so when we say we have the shortest lead times in the industry, we consistently deliver on this promise. In addition, we provide high-quality products with customized designs and flexibility for customers. This is evident by their feedback.
"What I like about OMCO Solar is that they lived up to their word; they made a commitment to us, and they executed on that commitment. Even with challenges, they were open and honest and we worked together as a team to solve them."
– Edwin Perkins, President of Moss
As a leader, OMCO Solar brings people together for the greater good. We know that succeeding with our partners is critical to coming together to mitigate the climate crisis and achieve a greater goal.
"We understand what it takes to make a partnership work – communicating, adapting, executing, debriefing, repeating – and OMCO Solar does too. We appreciate the value of partnering with such a driven and determined team, and we think both companies complement each other well." – Helge Biernath, President and CEO of Sunstall
OMCO Solar is the nation's premier manufacturer of solar racking and tracker solutions for community, commercial, industrial and utility-scale projects. Our expertise in fixed tilt and single axis tracker systems stems from decades of steel manufacturing, beginning in 1955 when OMCO Holdings was founded. Since then, more than 9 GW of OMCO Solar mounting, racking and tracker solutions have been installed in 30 states across America, bringing clean solar energy to our farms, schools, healthcare facilities, municipalities, and transportation infrastructure.