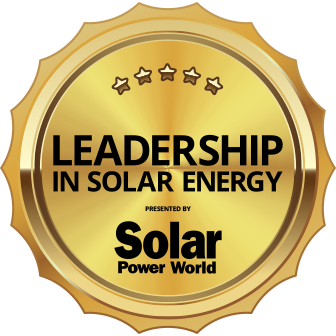 Mosaic: A leader in solar
Mosaic was one of the first to pioneer solar lending by combining one of the industry's first 20-year solar loans with a fully digital financing experience. By simplifying the consumer credit application experience and delivering financing options in the home at the point of sale, Mosaic made solar ownership accessible and affordable. They were also one of the first to introduce a battery-only loan and a 25-year solar loan — and to enable the purchase of solar with other improvements like a new roof or energy efficient windows and doors.
Lower monthly payments
Mosaic is the #1 issuer of solar loan bonds in the market and has been offering solar financing options longer than anyone else, which gives them years of historical data. They have built strong relationships with capital markets, which recognize Mosaic's consistent performance and disciplined approach. This results in a lower cost of funds, which allows Mosaic to pass along lower dealer fees to solar installers and lower monthly payments to homeowners.
Some of the best approval rates
Having more solar loan data than anyone else in the industry also means that Mosaic has some of the best approval rates. They also have a less than 5% stip rate with more than 90% of stips reviewed within 10 minutes. That means solar installers can offer Mosaic financing options with confidence — knowing more of their customers will get approved with fewer stipulations. The Mosaic platform makes it simple to pre-qualify customers and offer a range of competitive APRs and low monthly payments.
Offer solar financing options with confidence
Mosaic makes financing solar, solar plus energy storage systems, and other sustainable home improvements accessible and affordable for homeowners by providing a fast and easy way to apply for financing options. Customers are referred by approved solar installers and home improvement contractors, as well as other ecosystem partners, and get a credit decision in minutes for no money down loans with fixed interest rates and multiple term options. For their network of thousands of solar installers and home improvement contractors, Mosaic provides a streamlined financing platform to drive sales growth. Since 2012, Mosaic has helped more than 220,000 households switch to sustainable home improvements.