595 Market Street Suite 2200
San Francisco, CA , California 94105
Phone: 1 415 402 0502
Fax: 1 415 402 0703
http://www.jinkosolar.com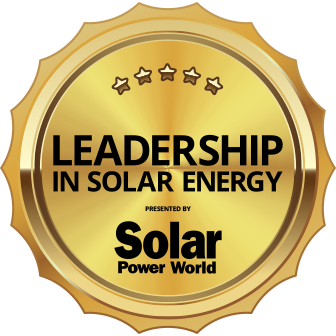 JinkoSolar Co., Ltd is a leading PV module manufacturer and energy storage system integrator. The company has deployed more than 100 GW in 160 countries globally, including more than 17 GW in the U.S. EAGLE Modules come from facilities in Malaysia and Florida. EAGLE Storage brings together the best energy storage technology for turnkey hardware and energy storage services. Publicly vetted by trusted industry third party laboratories and top financial institutions, EAGLE is a trusted choice for U.S. solar and storage projects. As a global leader with strong regional focus, JinkoSolar has more than 300 employees based in San Francisco, CA and Jacksonville, FL offices to provide timely, local service.
As a global industry leader, JinkoSolar manufactures top-of-the-line, high-efficiency solar modules in premium facilities in Malaysia and the United States. The company heavily invests in its R&D efforts, consistently breaking efficiency records for both PERC and TopCon technology. JinkoSolar currently leads TopCon effi ciency at 25.4%. JinkoSolar's innovative solutions focus on unique needs of both the U.S. solar and storage market, offering solutions for residential, C&I, and utility.
Engineered with quality and durability at the forefront, JinkoSolar's EAGLE Modules are designed to endure even the most extreme weather events: certified to withstand strikes by 1.77" – 2.17" (45mm – 55mm) hailstones and hurricane force winds of up to 113mph (category 3 hurricane). The company has been recognized for its module reliability by renowned industry third-party labs, scoring overall High Achiever for the RETC PV Module Index Report, and Top Performer in PVEL's PV Module Reliability Scorecard for eight consecutive times.
JinkoSolar's EAGLE RS is a high-capacity, DC-coupled residential storage system designed to deliver the best value. This newly launched product earned the Green Builder® Sustainable Product of the Year in 2022. Its utility and C&I counterpart, the EAGLE CS, is a highly confi gurable solution with pre-engineered system blocks and partnered with leading PCS suppliers.
A trusted brand with a proven track record, JinkoSolar continues to be one of the mostbankable solar companies around the globe. The company remains committed to serving its customers and markets, and as a result became the first manufacturer in the world to deploy 100 GW.