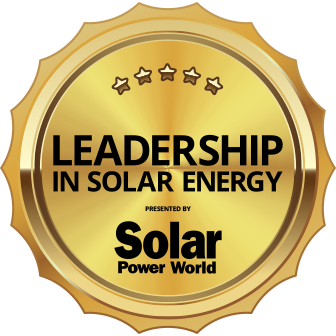 For the past decade, CPS America has been focused on bringing the most reliable three-phase string inverter technology to U.S. customers. As we have expanded to 10,000 sites and more than 5GW installed, CPS America has come to be known as a leader in engineering, not only because of our unmatched inverter technology, but also because our engineering staff is unparalleled in the industry.
We not only hire the best and brightest minds in the solar industry, but also those who are passionate about customer satisfaction.
A great example of this is John Drummond, senior applications engineer, and 6-year veteran of CPS America. When asked what a typical day looks like for him, he had this to say: "A typical day for me is assisting customers with their designs, using CPS products. It can be anything from reviewing speciflcations to be sure their designs are optimized, interconnect applications…certiflcations, or other types of information that might help them with their designs." John continues, "I also co-manage our FlexOM product line, so it might be assisting customers with our monitoring packages, onboarding to our portal…I love helping customers." John not only takes great pride in delivering great service to customers, he is also a tremendous resource when it comes to onboarding new CPS America employees. New employees quickly feel comfortable asking John questions about string-inverter technology and the many other products and services that CPS America provides.
Three-Phase String Inverters For Every Project
CPS America is a smart energy solution provider focused on value and performance for our rooftop, ground mount and utility- scale customers. We can serve customers efflciently from our strategic offlce locations on the East and West coasts, as well as in Texas. With more than 5GW installed across 10,000 solar plants in the U.S., and an exceptional engineering and service team, CPS America is ready to support your next smart energy project.
Just introduced! The largest three-phase string inverter – 275kW 800V – ideal for utility and ground-mount applications
Best-in-class commercial rooftop solution using CPS 25-60kW inverters
FlexOM Gateway module allows for remote system diagnostics and updates
Service and support staff positioned strategically around the U.S.
On-site commissioning and inverter monitoring solutions available