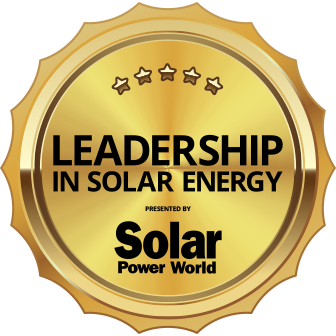 CAB® has a 45-year tradition of leadership in manufacturing durable, cost effective, and innovative cable management for the electrical and utility industries.
CAB®'s industry leading solar cabling systems deliver many advantages over trenching or cable tray. Project costs are far more predictable, with no delays, cost overruns or penalties due to fl ooded trenches, deep mud, hard rock, or unforeseen site conditions.
CAB® Solar Hangers are quick and easy to install and provide safe, strong and long-lasting support for all types of cables in tracker, ballasted and fixed tilt projects. CAB®'s innovative multi-carrier hangers safely separate large bundles of DC feeders, string wires, data, AC and other cabling.
CAB®'s patented Integrated Grounding option offers dramatic savings in labor and material as it can also provide the EGC and GEC.
Manufactured from galvanized, high-tensile strength spring steel, CAB® Hangers feature a heavy thick PVC coating for added safety and protection of cables. The durable PVC coating is flame retardant, high dielectric grade, and UV stabilized for long service life.
CAB®'s patented Torque Tube Hangers provide a tight, secure, snap-on fit over most torque tube or fixed tilt structures. Available in single or multi-carrier styles, they are ideal for bifacial panels, as their low profile greatly reduces shadowing.
CAB®'s patented Solar Hangers have been installed in solar pv power plants across the US and around the world. Each order of CAB® Solar products support the mission of the Cambria County Association for the Blind and Handicapped.
CAB® Solar Products are manufactured in the USA by the Cambria County (Pennsylvania) Association for the Blind and Handicapped.
Our manufacturing operations provide a safe, supportive workplace for our employees with disabilities, and help support many vital services for persons with vision loss.
Innovative CAB® Products are used worldwide in a range of industries from solar power to mining and tunneling, utilities to shipbuilding, custom sewing, assembly and more.
CAB® Products consistently exceed the most stringent quality standards of our national and international customers.