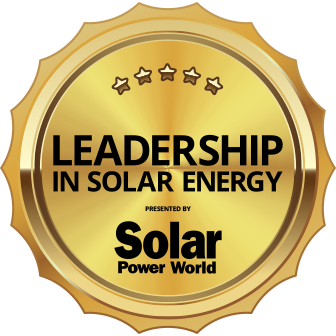 SELL AND DESIGN WITH ACCURACY
Aurora Solar has transformed how solar projects are designed and sold by developing never-before-seen tools, improving accuracy, streamlining the industry's workflow, and supporting time-saving integrations. Aurora's features such as CAD modeling tools, automatic stringing, and obstruction detection, remote shading analysis, LIDAR 3D data, utility and incentive databases, and validated shade reports, are allowing installers to move faster and close more deals. A process that used to require multiple software applications, hours of design work, and site visits, can now be completed remotely and more accurately in under 10 minutes with Aurora.
REMOTE SELLING MADE EASY
Aurora's effortless CAD modeling tools, remote shading analysis algorithm, and comprehensive imagery, and 3D LIDAR datasets enable solar professionals to quickly create a 3D site model, assess the site's solar potential, and design the optimal PV system all without leaving their desks. Horizon shading—the latest addition to Aurora's suite of modeling tools and the first-ever automation of this functionality—is adding an additional degree of accuracy for solar production estimates by accounting for shading caused by surrounding terrain. With the most validated shading engine in the industry, Aurora makes accurate PV designs simple.
SOLAR + STORAGE PROPOSALS Calculating financial returns for solar customers has never been easier with Aurora. Using your PV system performance estimates and utility rates, Aurora's financial analysis tools can model loans, leases, PPAs, and cash payments in seconds without spreadsheets. Your project's data and financial analysis are seamlessly pulled into a customizable sales proposal, and you can get live PPA rates and apply for financing in-app. As of 2020, Aurora now.
WORLD-CLASS SUPPORT
Aurora Solar's team of experts provides first-rate support and o er on-demand, screen share help sessions. If a site is too difficult or you're short on resources, with its 3D Modeling Service, Aurora Solar's team will create precise 3D site models based on your request and send it straight to your account for review within a few hours. With a team of dedicated individuals who understand Aurora and can get an answer to any question quickly, you'll be in good hands.
Aurora is the industry's leading software platform for distributed solar and storage. With Aurora, solar salespeople and designers can precisely calculate how many solar panels will fit on a property, forecast how much energy they will produce, estimate how much money the system will save the property owner, and generate sales proposals without ever having to visit the property itself.
To date, Aurora has been used to design over 4 million solar projects globally.