All the big solar panel names usually hype the fact that they are "tier 1" solar module brands. The tiered classification was first developed to show banks which panel manufacturers were legitimate and trustworthy. But the term has morphed into a marketing buzzword that solar customers may confuse with reliability, which frustrates small panel manufacturers like GreenBrilliance USA.
"The focus on what you're buying is gone. Now it's who you're buying," said GreenBrilliance president and CEO Sumit Bhatnagar. "Is branding important, or focusing on making the right parts? I choose the second."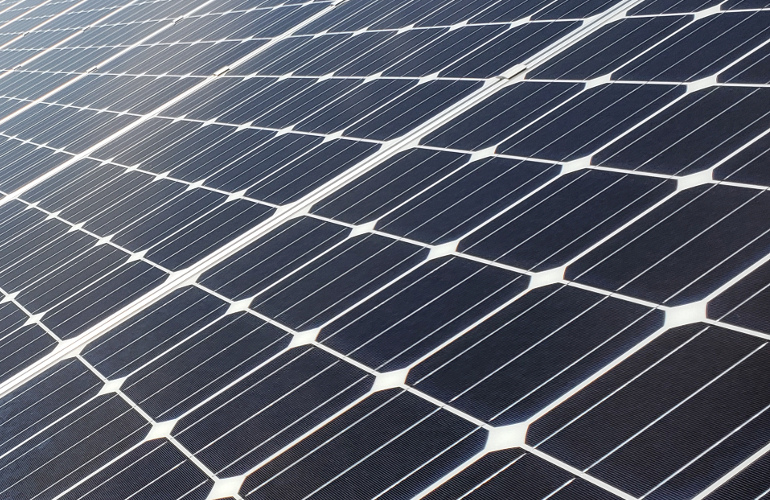 The official origin of the phrase "tier 1" solar panels comes from Bloomberg New Energy Finance. The group first developed the tiered system for PV modules to create a transparent differentiation among the many solar manufacturers, so financial institutions could easily determine which brands were "bankable." BNEF tracks past solar projects (sized over 1.5 MW) approved by banks, and the products used in those projects lend to what tier they fall into. If projects using XYZ modules have consistently been approved for financing, then Company XYZ will likely be a tier 1 supplier.
To be considered a tier 1 module supplier on BNEF's list, the company must have provided its own in-house manufactured brand of panels to six different projects that have been non-recourse financed by six different banks in the last two years. The non-recourse stipulation is important, because that means the bank will take the risk of the modules failing.
That's it though. Based on BNEF's criteria, tier 1 modules are just those that are used in a lot of projects, and almost all established solar companies are considered tier 1. BNEF does not publish tier 2 or tier 3 lists, so any sub-tiered lists out there are just made-up marketing terms. It's also important to note that BNEF's tiered system "ranks" manufacturers and not specific panel lines. Tier 1 doesn't mean the panels are the best performing modules on the market.
"This classification is purely a measure of industry acceptance, and there are many documented examples of quality issues or bankruptcy of tier 1 manufacturers," BNEF said in its fact sheet.
BNEF states that although manufacturers use their tier-standing in advertisements, this classification "should never replace a proper due diligence process in product selection." BNEF suggests that outside firms not familiar with the solar industry should work with technical engineers — like DNV GL and Black & Veatch — to get full reports on module manufacturers and their facilities.
GreenBrilliance USA, which is trying to break into the U.S. market with a brand-new manufacturing facility in Baltimore, Maryland, thinks the tier classification is a setback for startups. According to the unofficial industry standards, manufacturers can't break into the top tier until they've been producing many panels used in many large projects. And if customers only request tier 1 panels, that could be an issue.
"As long as you use the right materials, if the panels are made with raw materials that are correct, if you're not buying cheap crap from China, your panels will be top quality and they will last. Beyond that, there's no such thing as tier 1 always going to be better," Bhatnagar said. "If you really want a quality panel, come and see it. Don't trust the tier 1 [label]. They still fail."
Jonathan Camarda, president of East Coast residential installer Skyline Solar, said he bases his panel-buying choices on what is available through distributors.
"We like to use a brand that will not have manufacturing backorder delays," he said. "Looking at the tier of panel isn't necessarily a major point."
Skyline Solar customers may request certain name-brands, but the company pushes manufacturers with good warranties.
"We let the homeowners know we can install whatever panel they want, and we go over the different warranties," Camarda said. "Homeowners feel most comfortable when you discuss the panel coming with a third-party warranty."
That third-party warranty is also something Minnesota-based installer Winona Renewable Energy looks for. The fact that established, recognized panel companies usually offer those third-party warranties leads to Winona only buying tier 1 modules.
"I previously purchased from smaller module manufacturing companies that ended up not being financially strong, and they went out of business, which left my customers' warranties voided," said Tim Gulden, owner of Winona Renewable Energy. "I now only buy tier 1. I see that it gives my customers peace of mind when I explain why."
The solar industry's tiered system of ranking module manufacturers may be antiquated at this point, but its legacy still lives on. Whether a company can support third-party warranties has become a more generalized way to recognize reliable solar panels, but installers not requiring extended warranties should keep an open mind to innovative solar panel start-ups to find the best fit for projects.